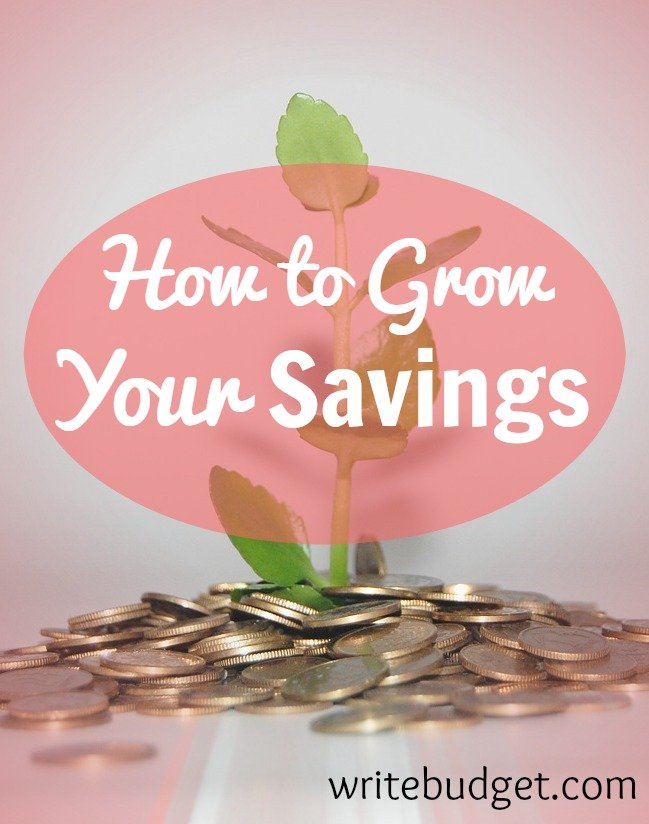 Growing our savings has been a big financial priority for us this year. Not only is it just a good idea, but it's also necessary if we want to reach our goal of buying a home in the next year or two. Whether you have a big goal that you're saving for, or are just wanting to build up your emergency fund or save for your next vacation, here's some tips on how to grow your savings:
Set up an account that works for you
The first step to saving is to create a dedicated account for the money. There are plenty of options out there today, including savings account that are attached to your checking account at your bank, Capital One 360, PayPal, and many more. Do your research and choose the one that sounds like the best fit for you. If you're starting off with a healthy balance, then consider a high yield savings account that you can build upon.
We set up a savings account with our bank that's attached to our checking, and every time that we make a purchase or payment with debit, a dollar is transferred over to savings. This is a nice little way to ensure that money is being saved. It also makes it easy for us to automate a transfer of a set amount each month into savings without having to even think about it.
Pay yourself first
I'm sure you've heard this before, but perhaps you haven't started to put it into practice. If not, consider doing it now! Maybe you don't make a lot of money, or you don't have a lot of wiggle room in your budget- that's ok. You can still pay yourself first by taking a small amount from each check and putting it right into your savings. Do this before you pay bills, go shopping, head out to dinner or the movies, etc. Make paying yourself first a priority, no matter what.
Make savings a budget category
Your savings account (or accounts) should be a priority, whether we're talking retirement, emergency fund, vacation fun, or just rainy day savings. To make sure that it doesn't get overlooked, make it a category in your budget. This is ideal if you're going to be adding the same amount each month, but it still works if the amount fluctuates. The point is that you have it accounted for.
Trim the fat
You should be going through your budget every so often to keep tabs on things anyway, but it's especially helpful when you're trying to grow your savings. Go through each budget category and see where you can trim the fat. Take a hard look at variable spending, and see what can be let go of. For those fixed expenses, you may be able to get your bills lowered by negotiating for better rates. Why pay $100 every month for phone service when you could be paying $30? That $70 difference could be going into your savings account each month.
Make smart spending decisions
Ultimately, nothing will save you more money than simply not spending. Make smart spending decisions, especially when it comes to big purchases. If you want to grow your savings quickly, you need to be aware of how every dollar you spend will affect your goals.
It takes effort to grow your savings, and unless you come into a financial windfall, it won't happen overnight. With a little planning, you can keep your eyes fixed on your goal and watch those numbers go up every month.