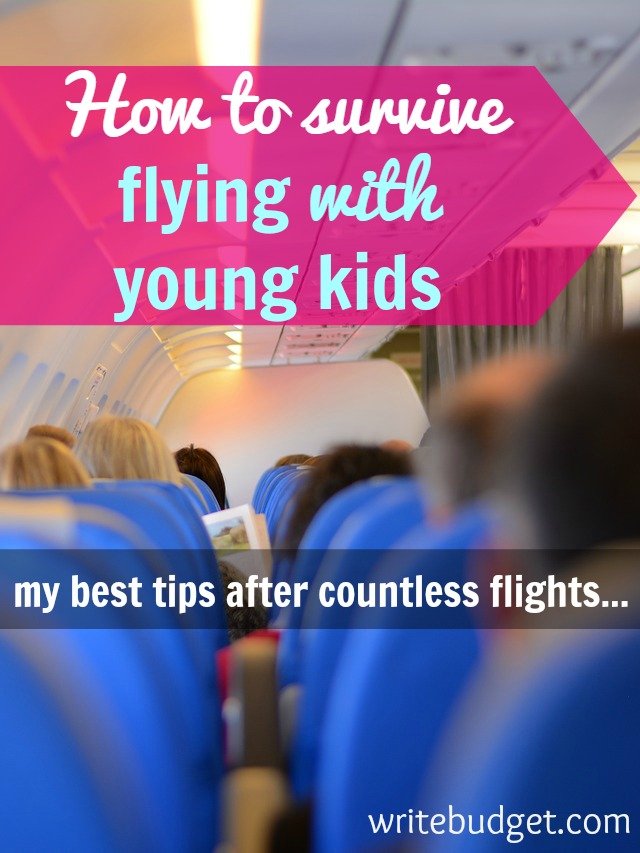 Any parent who has been faced with the prospect of flying with their toddler knows that feeling of fear. It's all exciting when you book the tickets, and then you wake up in a cold sweat, having mini-panic attacks at the thought of being confined in a small space with an unpredictable little ball of energy. I love my kid, but that doesn't mean that I ever love the idea of being trapped in a metal tube with her, and hundreds of strangers, for hours on end.
My first solo trip with my daughter was overseas. It was 2 flights, with a layover, and clocked in at about 17 hours total. 17 hours of solo air travel with a tot. It was as exhausting as it sounds, and I'm pretty sure that I have the grey hairs to prove it!
But, other than that, we made it through relatively unscathed. I also picked up a few ideas about how to make the next flights with her more pleasant. We've flown many times since then, and these tips have worked like a charm. Here are some of my favorite tips to use when flying with kids:
New Toys
Attention passengers, this is Captain Obvious speaking: Pick up some cheap, new toys and bring them out once you're on the flight. Think dollar store stuff. Go for small items that fit easily into your carry on, and things that you don't care about losing.
Pro-tip: Avoid toys with a lot of parts, because those pieces will inevitably end up under your seat or in the aisle, and you'll get tired of having to ask people to hand them back to you. They will also get tired of handing them back to you.
Activities
Those dollar bins are your best friend when it comes to finding activities. I love those little "Play Packs" that contain a mini coloring book, 4 crayons, and some stickers. I see them all over, but they always have them at Target. Keep your kid busy with coloring, sticker books, etc. Keep these things hidden away in your bag, because you always want to have a surprise to pull out.
Puzzles
On one of our flights, an attendant gave us an Lufthansa themed board puzzle. It seemed a bit age inappropriate at the time, and I'll admit, I thought it was going to be a dud. Clearly that flight attendant knew her stuff, because that puzzle kept my then 1 year old daughter entertained for so long! She would take the pieces and drop them back into their bag, one by one, then take them out again. No guarantees that you'll get one of these for free on your flight, but you can buy a cheap cardboard puzzle from the Dollar Tree and bring a baggie along. Easy!
Snacks & Candy
Again, pretty obvious. Make a trip to the store to stock up on those favorite snacks. If you're one of those parents who reserves candy only for the specialist of special occasions, this is a special occasion. Your snowflake can eat all organic whole foods tomorrow- this is all about survival, people! Now of course, if your kid gets all wired on colored candies, then rethink your options. A little chocolate bribery can go a long way. Use your best judgement.
Favorite Shows
For my second overseas flight with my toddler, I decided to download one of her favorite shows from iTunes. It cost about $10 total for a bunch of episodes, and it was well worth it. You want to save this for when you need to pull out the big guns, when your kid is restless and you've exhausted all other options. Yeah, I hate paying to download cartoons, too, but just do it. It's so worth it.
Bottom Line? Spend a little to stay sane. I know this isn't anything Earth shattering that I'm sharing with you, but these little things can truly spell the difference between a miserable few hours and a Plane Parent of the Year award. Trust me, I know!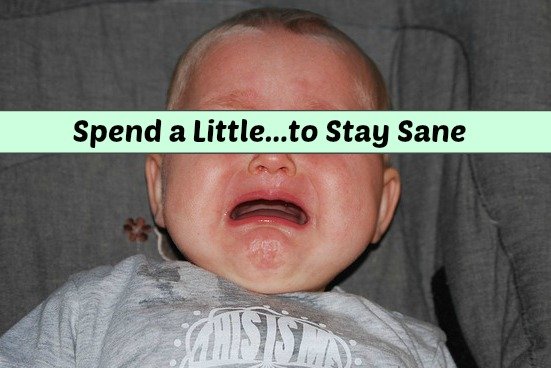 Have you flown with little ones? Let's commiserate in the comments section!