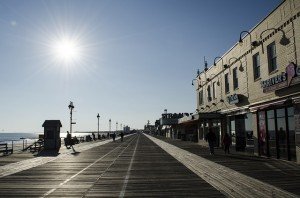 We're headed back to the beach this weekend for a little sun and sand.
Okay, okay- I really don't mean to brag, but can I tell you how awesome it is to live less than 2 hours from the beach and have a free place to stay?
I'm so incredibly grateful to my grandparents for buying their vacation home 25 years ago and allowing all of us in the family to use it every summer.  Their kindness and generosity towards their loved ones, as evidenced by this and a million other things, is something that I certainly aspire to.
Anyway, on to the weekly updates!
I feel like I accomplished a lot this week, with regards to the blog.  I have a surplus of posts in draft, which makes me feel good. I also added a favicon to my site, thanks to reading DebtDebs recent post. I never knew that I could customize it, and I didn't love having that boring blue square up there.
Here's another thing that I'm a little embarrassed about- I realized that all of the links on my site were dofollow, which is not what I wanted. I've been blogging for years on Blogger, so I'm new to WordPress and having a self-hosted website. Blogger makes it easy to do nofollows. I could not for the life of me figure out how to nofollow easily and quickly on WordPress!
I finally got it sorted out after some reading and research. It's a relief, and hopefully this has a positive impact on my site. I still have a ton to learn when it comes to self hosted on WordPress.
And here's a question for my fellow bloggers- do you have and utilize a Facebook page for your site? I started making one when I created the blog, but never bothered with it. I personally don't spend much time on FB, and it seemed like it probably wasn't worth the effort.  Thoughts and opinions?
Recently enjoyed posts by others:
6 Things I've Changed to Improve my SEO by Bre at The Weight of Debt
How I Make Extra Money by Liz at Budgeting For More
Fun Upscale Summer Staycation Ideas by Laurie at Frugal Rules
Have a great weekend!