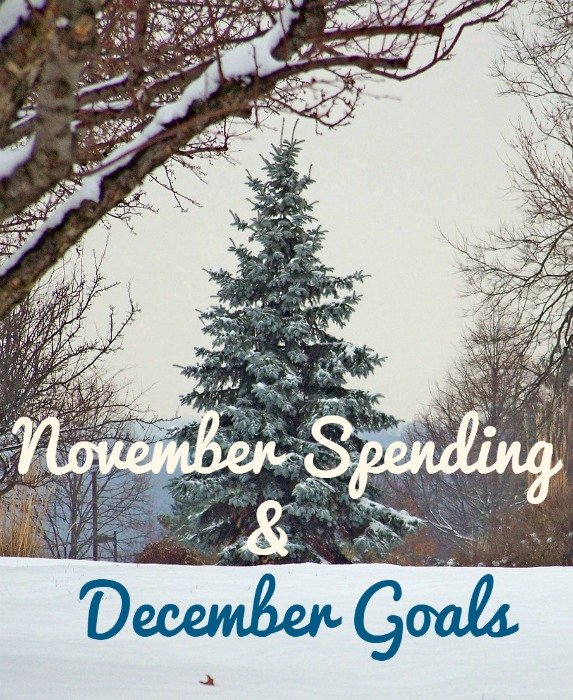 November Spending
Hey, big spender! We spent a lot of money in November. It wasn't necessarily expected or planned for, but we spent it anyway. I'm blaming it on the holidays. So, what do we have to show for it?
First, there was the spontaneous (sort-of) purchase of a DSLR Nikon camera. We dropped a cool $550 on the camera, case, memory card, and lens protector. We love to take pictures, and we have literally thousands from the last 6+ years of all our travels, special events, and everyday life, so this purchase was well worth it to us. We could have waited until Black Friday, but we wouldn't have saved much. We wanted to have it in time for some pre-holiday events we had planned. We've been thinking of buying one for years, but never wanted to spend the money. Sometimes you just need to go for it.
Then, we decided to send more gifts to our family in Bulgaria. I thought we had wrapped that up when we brought the gifts with us in September, but understandably, M wanted to send a few more surprises. For this, we used our Kohl's charge to take advantage of 30% off the sale prices, plus we received Kohl's cash. We spent around $120 on various things for our niece and my in-laws, as well as some gifts for others, too. USPS shipping overseas cost us $35, which wasn't too bad.
And then there was Black Friday. No, we did not wrestle strangers for flat screens in Wal-Mart. We actually bought laminate "hardwood" floors for my mother. This was a joint Xmas/bday gift between us and my sister. We were going to wait until after the holidays, but when we saw the great sale price on the flooring, we decided to just go for it and install them now. Then we thought, if we're going to put down these nice new floors, we might as well paint the living room, too. So we spent the weekend doing this mini-renovation for my Mom, and luckily she loves it. Total cost for us was about $200, not including the upcoming bill for the chiropractor 😉
A lot of money went out in November, but the great news is that a decent amount of money came in. My earnings have been on an upswing, which has been nice. It would be excellent if this continued into the New Year. We've increased the amount that we pay towards our car, and also put money into our savings account, which we had not done for some time. Even with M's recent promotion, we will not be inflating our lifestyle, so don't fret, my frugal friends!
December Goals, and Looking Ahead to 2015
As we get ready to close out 2014, the goal for the this last month is to keep spending down and bring our savings up. Yes, we spent a lot more than usual in November, but that's done. The goal for December is to wrap things up and start the new year with a clean slate.
I don't foresee any expenses this month that aren't in our regular budget, since Christmas gifts are all bought and ready to be wrapped. Our car needs to be inspected in February, and we have a 6 month insurance payment coming up shortly after that. I've been setting aside the money for those car-related costs, so we won't be hit with them all at once.
In 2015, we have big goals, and they require some serious savings. We've started thinking about home buying, and have even been looking around the area to see where we might like to be (and what we can realistically afford). Having that goal front and center keeps me motivated to stick to our budget and to ramp up our savings for a down payment.
In 2014, we really did accomplish a lot. It was tough getting on our feet in the states, but step by step, we're doing it. I'm proud of us, and I know that we'll just keep going in order to get where we want to be. This time last year, I wasn't too sure. I wondered if we had made a mistake, and if we'd ever find our footing here. I'll tell you, a positive outlook truly helps! If you feel down about your situation as this year comes to an end, make those goals for 2015, and take it step by step. You can and will get to where you want to be!
How was your November? Are you starting to think about your goals for the New Year?