Banish boredom on snow days and rainy afternoons!
Long winter days or wet, rainy stretches can be tough on both young kids and parents. It only takes a few days of being stuck inside for the cabin fever to set in. Getting through cold and rainy weeks with restless kiddos can be a real struggle!
Challenging as it may be, it does force you to use your creativity to come up with new ways to entertain those little balls of energy! Either that or you hide out in the bathroom for a while, right? Maybe that's just me 😀 Really though, there are some cool ways that my kids and I have found to have fun this winter.
If you're drawing a blank on a cold or damp afternoon and are ready to pull your hair out, stop stressing.  One of these ideas could be just the thing everyone needs to keep boredom at bay a little longer:
Free and Creative Indoor Play Ideas
Go "camping" by making tents or forts. Everyone knows how to make a good old-fashioned blanket fort, right?
Have an indoor picnic, complete with a blanket and a basket of lunch goodies or snacks. Spread out a blanket on the floor and pretend you're picnicking somewhere warm and sunny. Spring will be here soon, right?
Play "library" or "bookstore" by setting up a checkout desk. My daughter will gather her book selections and then bring them over to my laptop or her toy cash register to "checkout".
Make paper collages with magazine clippings, scrap paper, or cut up construction paper. This is a favorite for us, as it allows her to work on her cutting and gluing skills with my supervision. Crafts of any kind are always a hit, but this one happens to be especially easy (and cheap).



Put them to work! Have kids help with simple chores, like folding laundry or making the beds. You can turn an otherwise monotonous task into a fun experience.
Make cards for loved ones for upcoming birthdays and holidays.
Create a "workstation" next to your desk or table, complete with envelopes, papers, stamps, and an ink pad, crayons, etc., so that they can "work" alongside you. This is perfect for my family since I'm a self-employed freelancer staying at home with my son. I can get some work done, and so can he 😉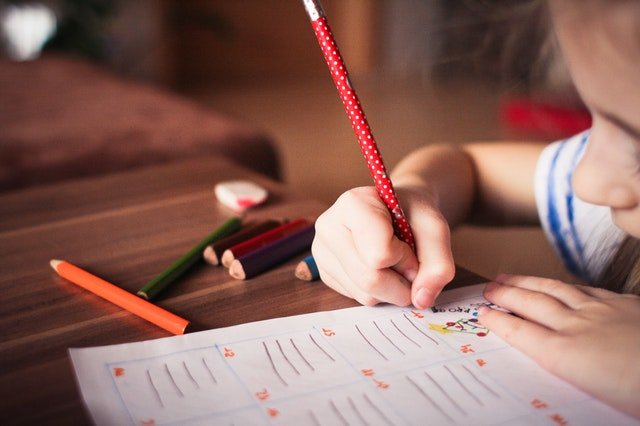 Organize toy bins together and put away outgrown toys, either for donation or storage. Putting things away doesn't always go over too well with little ones, but organizing seems to work!
Be fashion designers. Gather some old scarves and fabric scraps and let the little ones create "outfits". They can also make outfits for their dolls, not just themselves. My daughter loves to dress herself up, and it's a great way to let kids be creative and silly.
Go grocery shopping by setting out toy groceries and small items on a table so that they can collect them in their cart or basket and then come to the "checkout".
Get pretty and play beauty salon, complete with nail polish and hair accessories. My daughter loves painting our nails and "styling" my hair with her barrettes. We use washable kid-friendly nail polish, so no worrying about major spills and stains.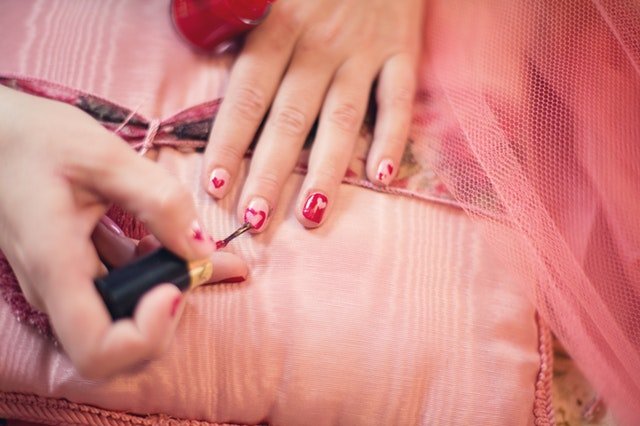 Have a dance party! Clear out an area in the center of the room, turn up the tunes, and let them get some of that pent-up energy out.
Play "school" by using preschool workbooks. We got a ton of workbooks from the Dollar Tree. By turning it into a play activity, it may be easier to get them interested in learning.
So there you have it, some creative ways to keep kids entertained indoors. I'm sure some of these are not new to my fellow parents, but hopefully, they can help give you an idea of something fun to do or spark a new one.
Do you have some ideas to add to the list? Please do share!