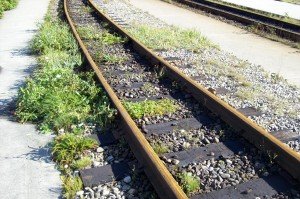 The start of a new month brings a chance to review and refine goals.
I haven't set goals with regards to freelancing lately, and that probably has something to do with business feeling like it's at a standstill. I'll admit, I haven't had much motivation to seek out new opportunities in recent weeks.
I know a lot of people get into freelancing in order to get out of a regular job, but that wasn't the case for me. Freelancing sort of fell into my lap a little over 2 years ago, and it made perfect sense at the time. Staying at home with my daughter and living in a foreign country, writing work was truly ideal for my situation. Writing allowed me to finally get out of student loan debt, and I loved the fact that I was able to bring in an income.
Freelancing Frustrations
I still love to write as much as ever, but it gets frustrating trying to find consistent work. I'm sure most freelance writers out there can relate at some point. When you're seeking more work, you really have to put yourself out there. Freelance writing and blogging is competitive, and most of the time, opportunities do not come knocking at your door- you need to find them. I guess I've just been feeling a little fatigued lately, and I've focused my attention more on personal projects.
So I'm not going to set income goals for freelancing this month (I usually keep those to myself, anyway). I don't want to feel bummed out if I miss my target. What I am going to do is try to find at least 2 new assignments/leads to help boost my motivation, and hopefully my income. I love freelance writing, so I can't see giving it up and throwing in the towel anytime soon!
Blog-related goals
– Continue to grow Twitter following (connect with me!)
– Continue to publish at least 2 posts per week
-Get Alexa Rank below 100,000
Alexa rank update: 117,166.  Not much change with the rank this past week.  It seems to go up and down every few days, but the significant drops have really slowed down.  Still aiming to get my rank down even lower!
Recently enjoyed posts:
Budget Travel: 5 Ways I Paid for my Last Vacation by Stefanie at The Broke and Beautiful Life
Small Baby, Small Apartment, Small Budget by Andrew at Living Rich Cheaply
This is Why I Blog by Girl Meets Debt
Hope you had a great week!