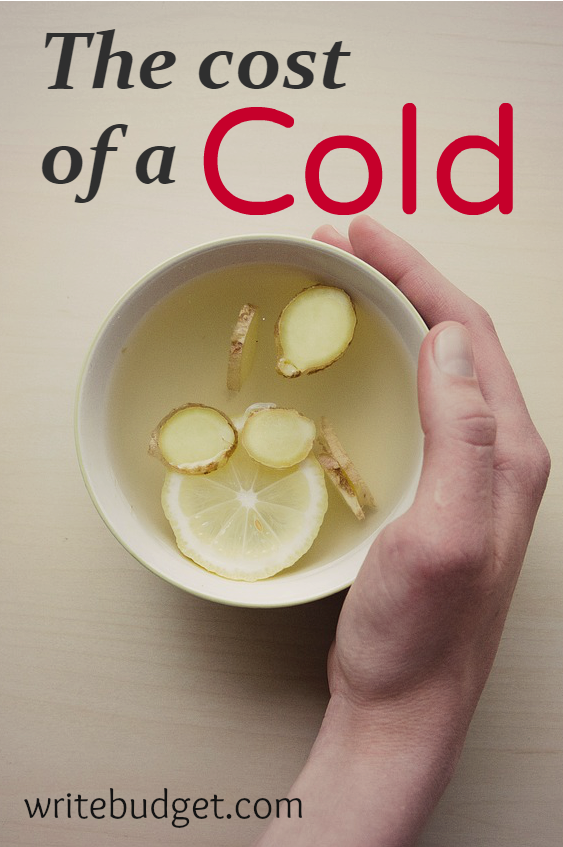 It all started on January 24th with a sore throat. At first, I thought (and hoped) that it was nothing, just a little blip on the old health radar. After all, I haven't been sick-sick in about 2 years.
Unfortunately, as the days passed, that sore throat morphed into sneezing, coughing, congestion, etc. I had caught a full-on cold. Ugh!
By the first week of February I was starting to perk up and feel a bit better. That reprieve lasted about 3 days, until the rest of the family came down with the sniffles and runny noses. My cold came roaring back with a vengeance.
Urgent Care
On Valentines Day, I had reached my limit. Feeling downright awful, I finally caved and asked my husband to take me to the urgent care clinic. I was officially sick of being sick.



$50 bucks and 15 minutes later, I had a diagnosis- sinus infection, and a prescription for antibiotics. Sweet relief!
I had stubbornly waited so long to go to the Dr. because it seemed silly to go for a common cold. Unfortunately, no amount of chicken noodle soup, tea, and over the counter meds were making a difference. Now I knew why. Apparently my cold had morphed into a full-blown sinus infection, which is why it wasn't going anywhere without a little help from modern medicine.
Adding up the damage
While I did save money since I basically stayed home for the whole month, we did have to spend on all those cold-related necessities. I decided to total it up and see just what the cost of a cold really is:
2 boxes generic DayQuil gel capsules @ $2.79 each
1 bottle generic DayQuil liquid @ $3.99
1 bottle of Robitussin cough syrup @ $7.99
1 bottle Children's Pedia Care @ $5.99
Visit to Urgent Care @ $50
Prescription antibiotics @ $4.43
1 box tea bags @ $3.99
1 bottle of honey @5.99
6 boxes of tissues @ $1.50 each
Total: $96.96
That is one costly cold! On the bright side, I was able to keep working the whole time, since I freelance from home. There were definitely days where my productivity level was non-existent, but I powered through and tried to keep up with the workload and client requests as best as I could.
*Please note that this was for all 3 of us, not just me. I was not downing multiple packages of over the counter cold relief and cough medicine on my own!
Lesson learned
This crummy experience taught me that it is not worth it to wait to see a Dr., even if it's just a cold. After a week of suffering, it's time to suck it up and see someone. I'm so glad that there's a nice urgent care facility that opened up nearby recently, and I'm also grateful that we have a prescription plan through our insurance.
My trip to the clinic would have been more expensive without our health insurance plan. Our insurance isn't fabulous, but it's not bad, either.
I'm happy to report that I'm on my last few days of antibiotics and feeling much, much better. I'm so ready to come out of hibernation. It's going to be spring soon, right?
Have you been healthy this winter, or has your family been hit with a cold that won't quit?