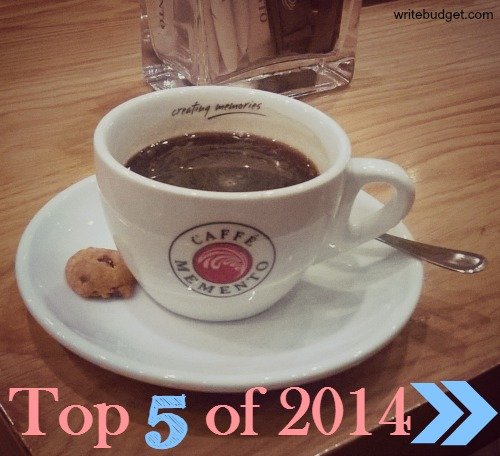 As 2014 comes to a close, The Write Budget is approaching the 1 year mark! That means that while these are the top 5 most read posts of 2014, they're also the top 5 posts in the history of this blog.
I think all 5 of these are a great representation of what this site is all about- freelancing, making money from home, living simply, with a touch of travel sprinkled in. Going forward into 2015, these are all topics that I'll be delving into even more.
This is the post where I announced that I was challenging myself to earn extra income in a short period of time. I wanted to see if I could reach a goal of earning $2,000 in just 2 months to prepare for our trip to Bulgaria and the lack of income that results from taking 3 weeks off.
In this post I share how I came to live, and embrace, a more minimalist lifestyle. It's not as difficult as you may think! In fact, you may find that it suits you quite well.
Many of us fall into the habit of overspending from time to time. In this post I share some practical tips to help you cut back and stop spending more than you truly need and want to.
Freelance writing has been an incredible opportunity for me over the last several years. If it's something that you'd like to do to earn money and work at home, here are some helpful tips so that you can get started.
Seeing new places and experiencing new things truly make your life richer. I never regret money spent on travel, whether it's to places near or far.
And lastly, the top guest post: 3 Little Known Ways to Save Money Effortlessly
This guest post from Simon Cave of The Becomer was linked to on several other sites, including Single Moms Income, and because of that it has gotten a lot of attention and views! Thanks again to Simon for an excellent post, and a big thanks to Alexa at SMI for sharing it on her site, as well.
So those are the most viewed and popular posts on The Write Budget to date! Thanks for reading, commenting, and connecting with me this year. I look forward to much more blogging in 2015 and beyond 🙂