March has been a real drain on our bank account.  A lot of this has to do with our car purchase earlier in the month. Between the car itself, fees for the tags and title, a 6 month insurance payment, and a few extra purchases for it, we spent nearly $4,000.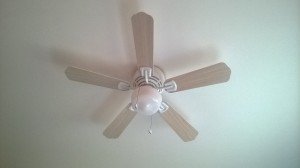 While it is money well-spent, and we had it waiting in our savings account, it still feels like our spending has been up for everything.
We ordered out a few too many nights when we were too busy/tired to cook. With spring cleaning in full swing, we've also been spending on home-related items. And then there's the birthdays– we celebrated M's this month, and our daughter's is coming up in April. It's time to plug up the leak and get back on budget!
I'm going to make a real push to get my freelance income up in April. This year started out rough, and it took some time to get back on track with earnings. I think January may have been the worst month that I've had in the 2 years that I've been freelancing. Luckily, things have only gone up from there. I'd love to make this my best year yet.
*Shameless self promotion- if you're looking for a writer, please contact me!*
Alexa Rank Update: The number has been fluctuating since I dipped below 200,000, but today I'm sitting at 172,208.
Recently enjoyed posts
Financing my Life has Never Been a Good Idea by Erin at Money After Graduation
Hope you had a great week!