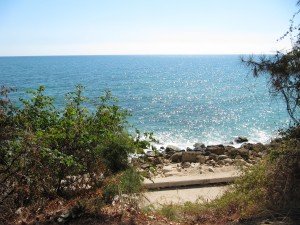 This has been one of those weeks where I just want to hide under the covers, or be whisked away to a tropical island escape.
It all started on Monday. I was shopping for groceries when I got an urgent call from M regarding our "new" used car. The one that we just bought 2 weeks ago.
I'll spare you the details, because to be quite honest, I just don't have it in me to relive the whole experience again right now. To make a long story short, that car is on its way to a new home, the junkyard. The whole situation was scary enough that I just wanted this awful vehicle out of our lives.
There is nothing more important to me than the safety of my family, and you simply cannot put a price on that. With that in mind, we headed out to some car dealerships the other day and began looking at newer pre-owned vehicles in our price range. We found a 2012 model that we really liked, and took it for a test drive. We talked it over, we ran the numbers.
And then we did something that no personal finance blogger is supposed to do- we financed a car!
Now before you come after me to revoke my pf blogger card, let me lay out the deets:
Thanks to our emergency fund/savings account, we were able to put down a significant amount. I have an excellent credit score, which scored me a nice low monthly payment with a low interest rate. The loan term is for 60 months, but we're confident that we'll be able to pay it off in half that time, or less. After all, I hate having debt, and I know how to work hard to get rid of it.
This wasn't what we originally wanted to do, and we tried hard to avoid it. We thought we did the right thing by buying a decent used car from people that we trusted, and who assured us that it was a great vehicle. I'm not putting blame on anyone, but this experience taught us a lot.
The health and safety of our child is our primary concern, always, and we need a car that we feel safe and secure in. Of course we want to make the best financial decisions too, and we feel like the benefits here outweigh the cons. Hopefully we made the right choice this time. Yes, we've got a monthly car payment now, but we feel pretty good about the situation as a whole, all things considered.
***
This week went by so fast, I had little time to dedicate to blogging.  But hey, that's life.  Sometimes, you just have to go with it!
Alexa Rank Update: A little progress this week- sitting at 151,896.
If you have a chance, please check out my recent post on Travel Blue Book:
5 Amazing Bucket List Vacations
Well, that's all I've got for this week.  Next Sunday I'll be back with links, as usual.  Hope your week was better than mine!
So what do you think- is my pf blogger card revoked?  Would you kick me out of the club? 🙂