Welcome to The Write Budget!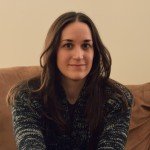 My name is Lauren. I'm a freelance writer and a content strategist, helping individuals and small businesses create killer blog posts. The Write Budget is where I talk money, freelancing, and frugality.
I began my freelance writing career by chance, and over the last several years it has allowed me to work from home doing something that I truly love. Helping small businesses and individuals create blog posts that entertain and engage is a passion of mine, along with traveling and living simply.
I'm a wife and a mom, always looking for new ways to bring in extra money and save more to help my family reach our financial goals. I share things that work for me, as well as things that I think will be helpful for you, too.
Here are some of my favorite posts to check out:
Connect with me on Twitter, or via email: writebudget(@)gmail.com
Thanks for visiting!