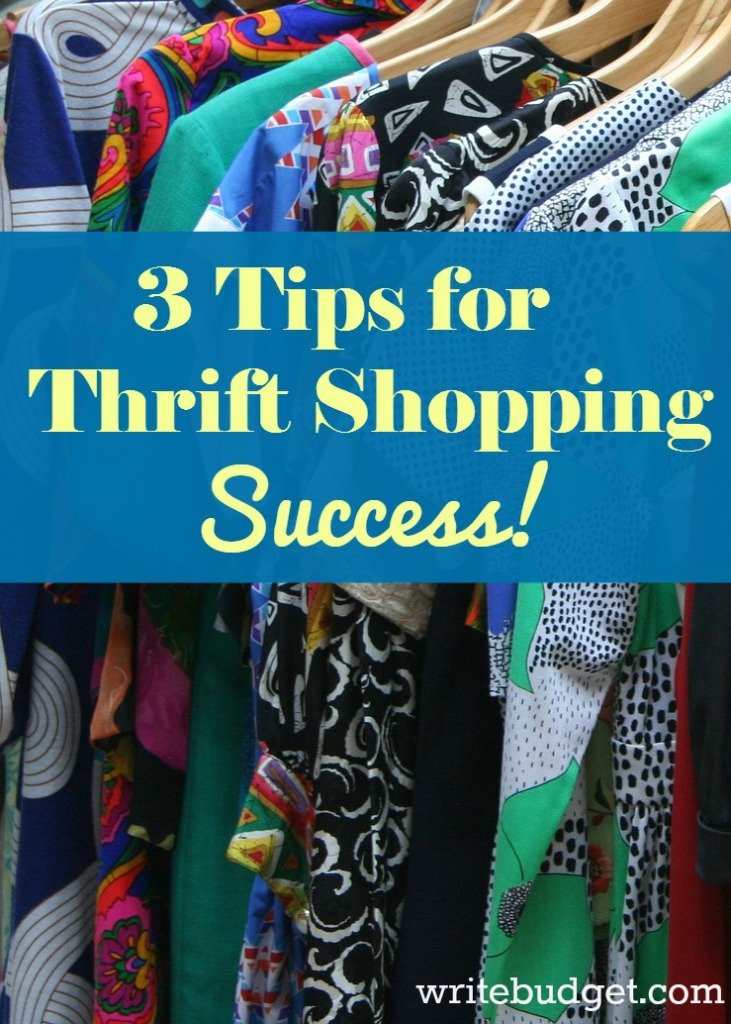 The words "thrift shopping" can conjure up different images for different people.
Some thrift for the thrill of finding a great bargain, while others may just love older and vintage items. Some thrift because they simply don't have the budget for brand new. And some have never really thrifted at all, either out of intimidation, or simply feeling skeeved out by the idea of wearing "used" clothes and owning "used" items.
Thrift shopping can be a great way to score quality items, both "new" and vintage, while saving you some cash.
As someone who enjoys browsing around Goodwill and stopping by yard sales, I've sifted through my share of crap in order to find those hidden gems. Here's my 3 tips for thrift shopping success:
Take Your Time
Fast fashion is so convenient today, not only because of the low prices, but also because it's so ubiquitous. You can't throw a rock without hitting a cheap retailer in most urban areas.
Successful thrifting takes much more time and effort than grabbing cute clothes off the racks at Target. The chances of walking into a Goodwill and immediately finding a great item is pretty slim, so be prepared to wade through jammed racks full of unattractive, ill-fitting items before hitting the jackpot. I have a lot more success finding gently used clothing items for my daughter than I do myself these days, and that's probably because I spend more time searching for things for her.
Look for labels
When people want to get rid of unwanted clothes, they probably don't take the time to see if their brand name items are worth something today. Instead, they simply toss it into the donation bin without a second thought. One person's trash becomes a thrifter's treasure. If an item catches your eye, be sure to take a closer look at the label. You just may score a brand name item for a few bucks.
Give Every Store a Chance
Most people think of Goodwill and the Salvation Army when they think of second-hand stores. While both of these retailers are good places to support, there are also tons of independently owned second-hand stores that are worth your time. In fact, some of the most interesting pieces and best prices are offered by smaller shops. Don't skip over the small consignment shop in a strip mall just because it doesn't look like much from the outside. There's a pretty good chance that something unique is hanging on the racks or hidden on a shelf.
With the amount of like-new clothing items that people cycle through quickly in today's fast fashion, instant gratification world, thrifting is a smart option for conscientious consumers. With a little time and effort, you can find hidden treasures among the racks of your local second-hand store. Happy hunting!
Do you go thrift shopping, or do you have reservations about buying used clothes and housewares?