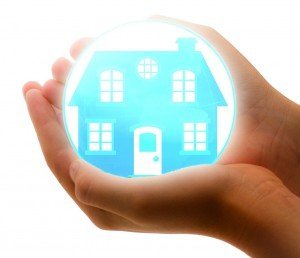 *This is a sponsored post*
A home is more than just a place to settle down and store your belongings. For many, a home is their most significant asset and biggest investment. Just like choosing a house takes time and consideration, choosing home insurance should also take a little research and thought. You want to make sure that your investment and all of your belongings inside of it are well protected.
Consider your Coverage Options
Once you start looking into the details of this type of insurance, you'll find that you need to make some more choices, in terms of coverage options. You can choose a policy to protect only your home's contents, only the building itself, or both. Since life is unpredictable, many people opt for both. After all, you've invested in the structure itself, and now you've stored all of your worldly goods inside, so it makes sense to ensure that everything stays safe.
Sadly, some people make the mistake of choosing one coverage or the other, and then when an incident occurs, like a damaging weather event or a burglary, they come to find out that they are not properly covered. Don't make this mistake. Be sure that you are completely comfortable with your coverage. If something should come up, you don't want to be left out in the cold, literally!
I have personally experienced an unpredictable incident when I was younger that completely damaged the interior of my parent's house. We had gone away for vacation for a week, and our toilet started running. By the time we got back, the toilet had been running for days and totally flooded the kitchen below, the living room, and my bedroom. It was quite a shock, opening our front door and seeing our ceiling hanging down with pockets full of water!
Thankfully, we had good home insurance coverage and were able to get all of the repairs done, as well as reimbursement for our damaged items. If my parents had chosen lesser coverage options, they would have been stuck footing the bill for all of the repairs. With the extensive damage done to several rooms, the total cost would have easily been $10,000 to $20,000.
How to Save on Home Insurance
One of the easiest ways to save money on your home insurance is by choosing coverage from the same provider for several different services. For example, if you choose one provider for auto insurance or health insurance, you can receive a discount for also purchasing additional coverage with them. Not only do you enjoy the savings, but you also get the convenience of dealing with one provider. This makes it easy to keep track of all of your policies. Check out this link to see how you can save when you select several types of insurance cover from the same company.
When you're shopping around for coverage, be sure to get quotes. Just like with car and health insurance, you can usually request a quote for home insurance online or over the phone. Call and speak to a representative, and have a list of questions ready to ask. They should be more than happy to address any questions or concerns that you might have.
When it comes to your house and your property, don't take any chances. Find the right home insurance cover for your needs and keep yourself protected. You'll have peace of mind knowing that if something comes up, you're going to be just fine.