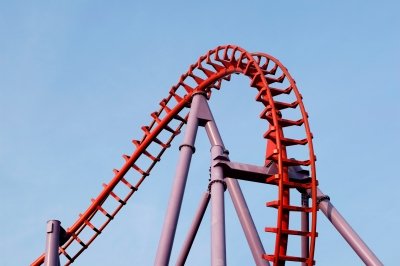 I've been feeling a little pessimistic about our finances lately.  We stick to our budget, we don't carry any debt, and we live within our means.  So, what's the problem?
Well for one thing, my freelance income has been pretty static since the year began.  Things slowed down a lot over the holidays, and just haven't picked up much speed again.
The rough winter that we've been having in the Northeast has also been bringing my mood down in general.  Everyday feels like Groundhog's Day, and wouldn't you know that that little guy saw his shadow and we're probably stuck with 6 more weeks of this weather!  So. over. it.
But, if I take an objective look at things so far this year, there have been both highs and lows in the money department:
Highs:
Taxes are filed!  Not only did we get both our state and federal taxes done in just a few hours, but we also found out that we are getting a much better return than we thought.  Even after paying my self-employment tax, we came out on top!  The money is going straight into our savings.
We're doing great with sticking to our monthly budget, and we even carried over money from January in a few categories, like groceries.  Woo-hoo!  This is a trend that I'd love to continue all year. (We use Mint to budget, in case you're curious)
I recently used Quizzle to get a free credit report, and they also include a free credit score.  Since I'm not going to pay to get that number, I've never seen one that wasn't just a guess-timate.  This one claims to be a legit score used by many lenders.  If it's accurate, I'm pretty thrilled with mine!
Lows:
We just enrolled in a new health plan and the monthly premiums are higher than we had anticipated.  The high cost is a bummer, but on the plus side, we'll have decent healthcare.
I have yet to receive payment for some freelance work that I completed in December and January.
With work going so slow, I've had to reduce my monthly income expectations for now and adjust our budget accordingly.
Taking a little inventory like this is a good way to keep things in perspective.  There's always going to be ups and downs, but I have to focus on the positive.  Overall, things really are looking pretty good.  Now if only the temperature would warm up…
How's the weather in your neck of the woods?  Do the post-holidays/pre-spring weeks affect your mood?
*image credit foto76