We were down at my family's beach house last week with my sister, who also happens to be a freelancer. Naturally, we were both working while on vacation. The beauty of self-employment!
I was telling her about an assignment that I was trying to finish up, and she asked me how much it paid. When I told her the amount, she said, "that shouldn't take longer than 15 minutes." I thought about it for a second, and realized that she was right!
Your hourly rate matters
When it comes to freelancing, your hourly rate is something that you have to stay on top of. You get to decide how much (or how little) you're willing to work for, and then you need to find those clients who recognize your value.
Let's be honest, you can easily screw yourself over by accepting assignments that require a lot of research and thought, but that pay a pitiful hourly rate. I've been there, especially when I was just getting started.
You have to determine your hourly rate and figure out how much time an assignment should take before you accept, and then stick to that time.
Managing time by avoiding distractions
I tend to drag out simple assignments, just because I am easily distracted. Something that would take me 15-20 minutes can turn into an hour or more.  I'll keep stopping to go off and do something else, opening new tabs in my browser, checking Twitter etc. It's incredibly unproductive, I know!
Are you a procrastinator too?
Good time management skills are critical when freelancing and working from home.
How to Stop Procrastinating
As I gave it some more thought, I realized that I could stick to a self-imposed time limit and increase my productivity simply by…
Setting a timer. Seriously! Why didn't I think of this before?!
I use the stopwatch on my smartphone. That first time, I set the timer for 15 minutes. I closed all other tabs and got to work on an easy blog post assignment. I put the phone aside so that I wouldn't be tempted to look and see how many minutes I had left.
In just 15 minutes, I had produced a post that I was happy with. I spell checked it and proofread it. I made the tweaks and corrections where needed.
Mission accomplished, and without distractions!
If you struggle to stay focused like me, I recommend giving this productivity hack a try. Writing online can be especially tough because the internet offers so many distractions. You can still produce quality work and cut down on the time that it takes by simply holding yourself accountable.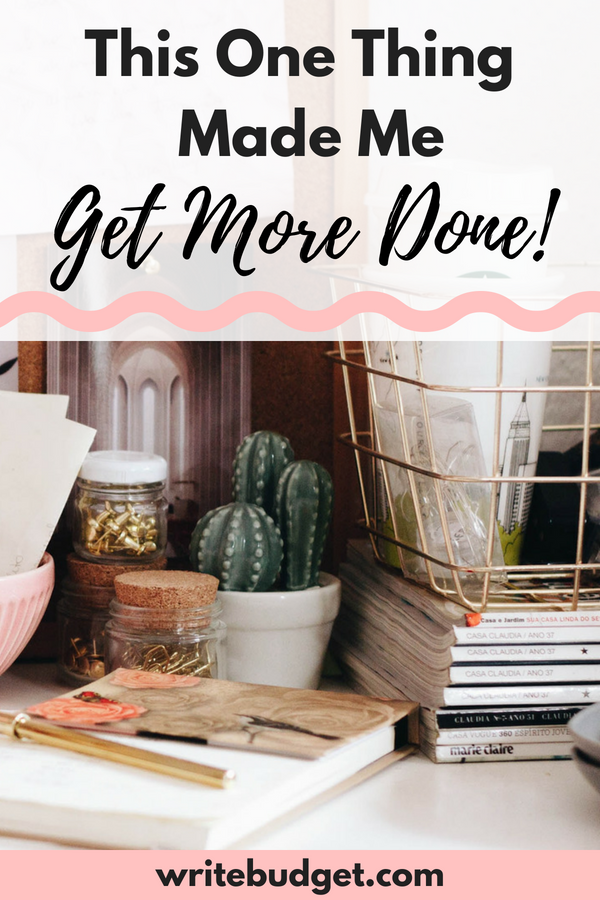 Do you have a productivity hack that helps you to stay focused?