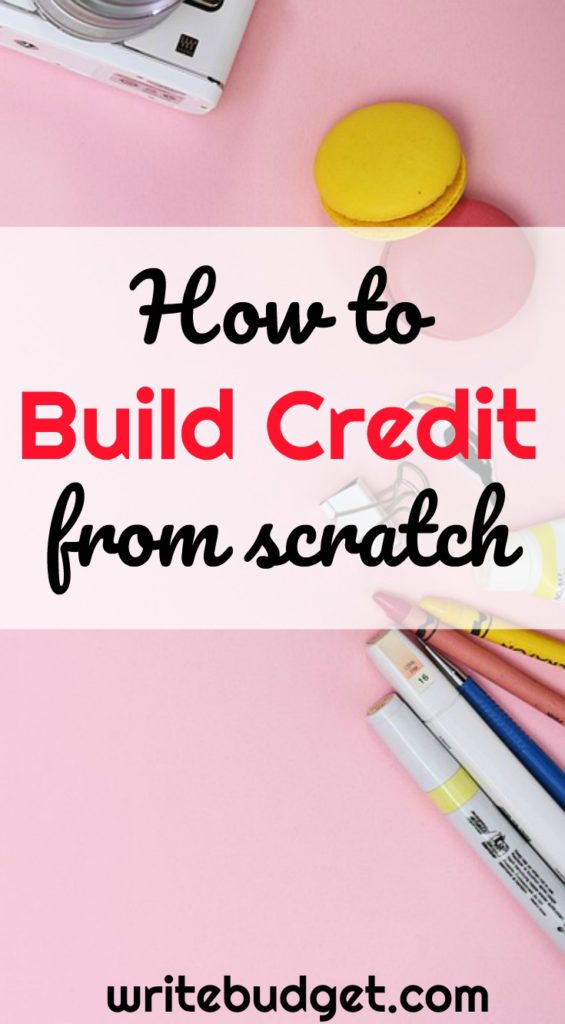 You have so many financial goals, and you're ready to get started today- awesome! Let's do it! There's just one small problem- you currently have no credit, or poor credit. You need to build credit from scratch, and quickly.
Lacking a credit history can hold you back from achieving a variety of goals, including home ownership, getting a better interest rate on credit cards, etc. Luckily, there are some proven ways that you can build credit fast. You can do this!
While I've been building my credit history since college, my husband only just started a few years ago. He emigrated to the US after college, and needed to get credit established quickly so we could achieve our goals. Gaining a solid financial footing in a new place is not always easy, and it takes effort.
Let's explore the best ways to build your credit quickly:
Secured Credit Cards
When we merged our accounts and created a joint one, the bank offered M. a secured credit card. He didn't accept right away, as we wanted to do a little more research. He applied for a very basic card from Capitol One, but was declined due to lack of history. It became clear that the secured card from our bank was the best way to start building credit fast.



Cons of the Secured Card
The downside to a secured card is that we had to hand over $300 of our own to fund the account. What this means is that you are basically giving yourself a line of credit, the bank issues the card, and they report on your spending habits to the credit bureaus.
All of the secured cards that we looked into came with an annual fee, too. This is frustrating, because you're trying to build credit and improve your finances, and you've already had to hand over your own money in the process. The annual fee for my husband's card was $25. Not too bad.
The $300 for the credit line was returned once the bank deemed M. worthy of maintaining an unsecured account. It took less than a year of responsible spending for that to happen.
Since it's best to keep your spending at or below 30% of your limit, M. went ahead and set up our cell phone payments on his card. That was the only thing that went on it, and we paid it off in full every month. M. used Credit Karma to check his report, and sure enough after just one month he had a credit history starting to build!
Obtaining a Regular Credit Card
After only a few months of using the secured card, offers started arriving for other regular credit cards. M. took a chance and applied for the Discover card, as it offers a cash back bonus  He was approved instantly, and extended a higher line of credit.
We were very pleased- after just a few months of using the secured card and making payments in full, M.'s credit worthiness was increasing!
Do your research and find a credit card that offers a low interest rate and rewards. There are some great ones to choose from today that offer cash back or travel rewards.
Build credit from scratch with a limited credit history
If you have limited or no credit history, don't wait to start building it!
Check in with your credit report using a free service- there are many available today. I have used Quizzle, Credit Karma, and Credit Sesame. Everyone should be checking their report throughout the year to ensure that there are no mistakes or fraudulent accounts in their name.
Pay attention to your spending
Once you do get that secured credit card, watch your spending very closely. Don't max it out, and always make the payments in full on time.
If you can't afford to pay off your card every month, you could be headed down a dangerous road to dependency on credit. Use the credit card as a tool to establish history, and not as an invitation to buy stuff that you can't afford.
It takes time and effort to establish finances and to build credit from scratch. Remember, everyone has to start from somewhere! I know, because I've experienced it firsthand with my husband.
The most important thing to remember is that you want to show that you're responsible, so use credit cards carefully and strategically. If you can do this, you should be well on your way to building a strong credit history!