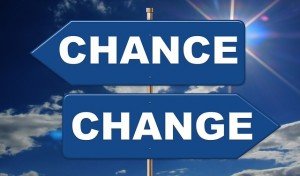 Before I had my daughter over 3 years ago, I worked in a hotel. It was a dynamic environment, and there was always something that needed to be done. I spent most of my 9-10 hour days on my feet, responsible for a variety of different things. It was exciting, exhausting, and overall, pretty fun.
Once my daughter was born, we went to live overseas. There were few options for me then, as a stay at home mom to a baby, and being in a country where I had a tenuous grasp of the language. I had always been a strong writer, and I was a blogger. Freelance writing online for money practically fell into my lap, and it seemed absolutely ideal. I could stay home with my daughter, work from the computer, and make money to pay off my student loans.
Working from Home
I found work through a friend and fellow expat, who was creating web content for another expat that she'd met online. I was given topics and a word count, anywhere between 300-500 words, and I'd come up with an original article. I was ghostwriting, so I never got any clips out of it, but for the most part, I was enjoying the work. After about a year of working with the same individual, there was an issue with a payment, and I decided to move on. I ventured off to find more opportunities.
I've spent the last several years freelance writing and editing, and enjoying all of the benefits that come along with it. I get to work from home, essentially make my own hours, stay in my pajamas if I want to, go on trips whenever. The flexibility is truly unbeatable, and every day I wake up knowing that I'm doing something that I enjoy. But still, I want more.
Something's Missing
Since we moved back to the states last year, I've been thinking long and hard about what I'd like to do now, professionally speaking. I've come to realize that freelance isn't fulfilling for me; freelance writing just isn't enough.
I crave that camaraderie that I had with my old coworkers. I miss waking up in the morning and wondering what kind of craziness the day will throw at me. I miss running around, exchanging funny stories with coworkers, and being active for most of the day. Call me crazy, but I miss it.
Where do I go from here…
I have always had a desire to help other people, and let's be honest about it- web content isn't changing lives. Yes, it can be helpful, but it isn't making that one-on-one, face-to-face personal connection that I want to be making with people. Knowing this, I've been considering possible career paths. This probably means going back to school and learning new skills.
I'm ready to take a chance and make a change. While I will continue to freelance, I'm going to begin pursuing other dreams, too.
I absolutely love writing, and I am a writer at heart. I'll never stop tapping the keyboard, whether I'm writing a short story, creating web content, or working on a novel (someday!).
I know that going freelance is a goal and a dream that many people have (especially bloggers), and I consider myself fortunate to be living it right now, but I'm hungry for more. It isn't about money, it's about me. I'm ready to join the "traditional" workforce again. I'm ready to find fulfillment beyond what my freelance career can offer.
Are you a freelancer, or is freelancing your goal? Do you think that I'm crazy for wanting to go back to a more traditional type of employment?