Are you looking for adventure? Ready to make money while exploring somewhere new? For adventurous travel lovers, seasonal employment can prove to be a great financial choice! It's an all-around amazing life choice, too 😉
What could be better than getting paid to live in and experience a beautiful place, surrounded by interesting people? While seasonal jobs aren't for everyone, they are ideal for those seeking a change of pace and something out of the ordinary. If you've ever wanted to experience a new place for more than just a few days, seasonal travel jobs offer the opportunity to truly immerse yourself while making money.
Here are just some of the awesome opportunities available for adventure seekers:
National Parks
Our national parks here in the U.S. hold some of the most treasured natural beauty in the country. Imagine living and working in a place that inspires and excites, drawing thousands of visitors every year. Not only can you be a part of other people's one in a lifetime experiences, but you can have your own life-changing experience, too! There are dozens of national parks to choose from, including:
Acadia
Badlands
Crater Lake
Death Valley
Denali
Everglades
Grand Teton
Great Smoky Mountains
Mount Rushmore
The types of jobs that you can do at a national park range from retail to tour guide to food service. You can be right out there in the elements, or you can play a more behind the scenes role. If you're interested in hospitality, working at a national park can give you a chance to explore the career field while soaking up the beauty of somewhere so special.
Guest Ranch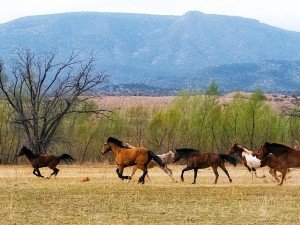 Does the Wild West appeal to you? A summer at a guest ranch could be right up your alley. Located in picturesque places, guest ranches offer a variety of jobs, from wranglers to housekeeping to gardening to guest entertainment. It could truly be a unique, once in a lifetime experience out West.
Ski Resorts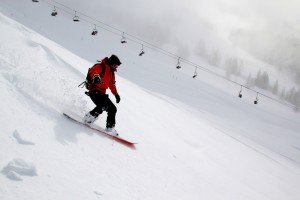 Are you a lover of cold weather and winter sports? A ski resort could be the ideal winter job. There are all kinds of things that you can do at a resort, from hospitality to snowmaking to ski lift operator. Spend your free time learning to ski and snowboard. Not a bad deal!
Summer Camps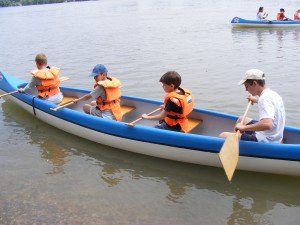 Summer camp isn't just a great experience for kids; it can be an awesome experience for the staff, too. If you like being around younger people, organizing activities, and having fun in the great outdoors, a job at a summer camp could be perfect. Camp counselors play an important role in kid's lives, even if only for a few weeks out of the year.
Anything in Alaska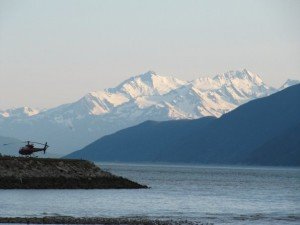 Alaska is really the ultimate destination for adventurers, and luckily, there are hundreds, if not thousands, of jobs to be had in the Last Frontier. You can do anything from hospitality to guiding tours to driving coaches. I may be biased because of my own incredible experiences but I think that Alaska is hands down, the coolest place to try out a seasonal lifestyle.
I spent 3 summers working in a small town in Alaska, and it was truly life changing! I met my husband, embraced a more minimalist lifestyle, and learned to truly appreciate and enjoy simplicity. The money that we were able to earn and save was like an added bonus!
Seasonal work can open up a whole world of possibilities, and introduce you to people from all walks of life. If you've been seeking a change of pace and think that a seasonal job could be right for you, check out CoolWorks.com.
This is not a sponsored post and I'm not affiliated with them in any way, but I wanted to share the link because they are the ultimate resource for seasonal employment opportunities. Happy adventuring!
Have you traveled for a seasonal job? Is it something that you would ever consider?