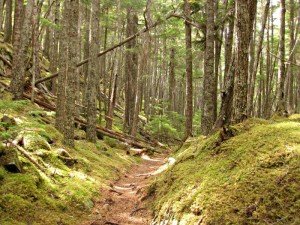 It wasn't planned, but this past weekend turned out to be the perfect time to unplug from the Internet for a few days.
We had beautiful Spring weather, and it simply had to be enjoyed!  On Saturday, we went to a state park for a stroll.  Nothing soothes my soul like a walk in the woods.
Then we worked on our garden- we're trying to grow some vegetables and herbs after last year's failed attempt (we started too late in the season).  By the time evening rolled around, I was too beat to even turn on the computer.
On Sunday, we had family over for our daughter's 3rd birthday.  It was nice to be unplugged for a bit, but now it's back to the grind!
I had my first guest post on another personal finance blog last week.  In case you missed it, please check out my post on VOSA.com:
The 4 Biggest Lessons I Learned from Student Loan Debt
I'm glad that I was able to share my experience, and hopefully, encourage others who are in debt by showing them that it is possible to reach the finish line.  It can be a long journey, but with hard work and focus, you will get there!
I also have a new post up on Travel Blue Book about my hometown, Philly.  Please check out my post:
5 Must-See Sights in Philadelphia
Finances
On the financial front, things are starting to calm down.
In March, it felt like our bank account had an unstoppable leak, and April started off just the same.  Now that we have our car situation all straightened out, the budget should be getting back to normal.
I hate it when spending seems to get out of control, and you don't even know where the money went.  It's time to buckle down and stick to our budget, and perhaps reassess where our money is going each month.  We need to start looking at longer-term goals and making a plan for achieving them.
Quick Alexa Rank Update: My ranking continues to improve.  I'm now at 133,020.  Hoping to get below 100,000 by the end of the month.
So, how was your weekend?  Have you ever unplugged for a few days?